---

Create a new Data Disc Job: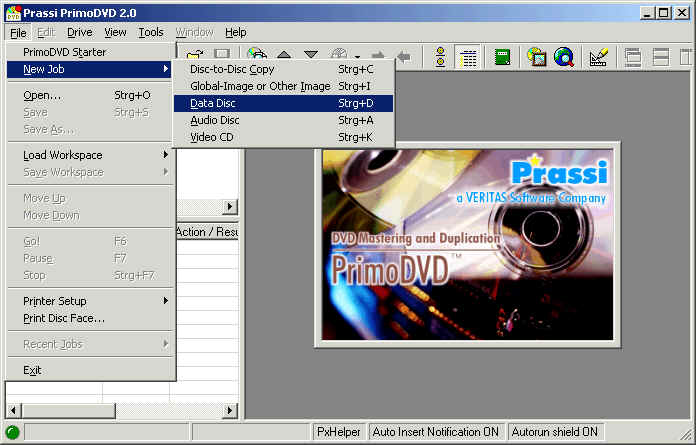 Change the recording type to 'Track at Once', and
change the File system type to UDF with Joilet:
Add your VIDEO_TS folder: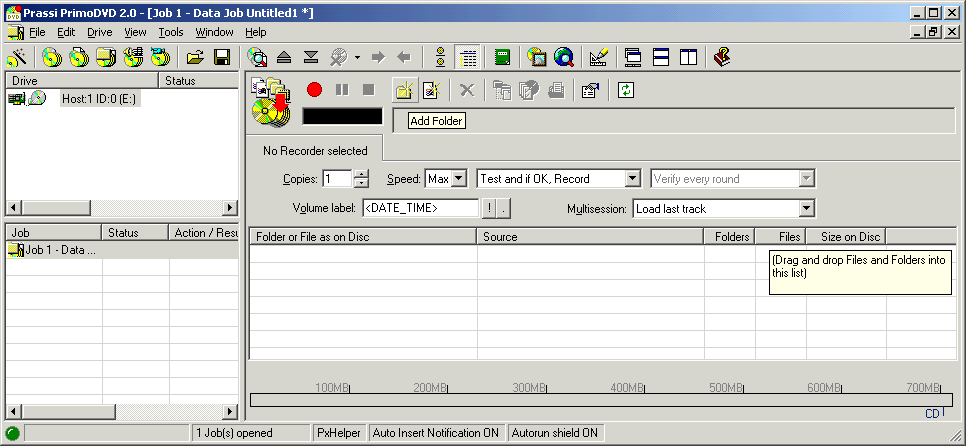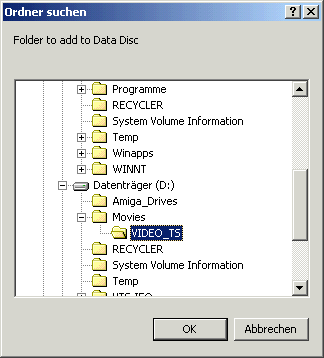 Enter a label for your DVD: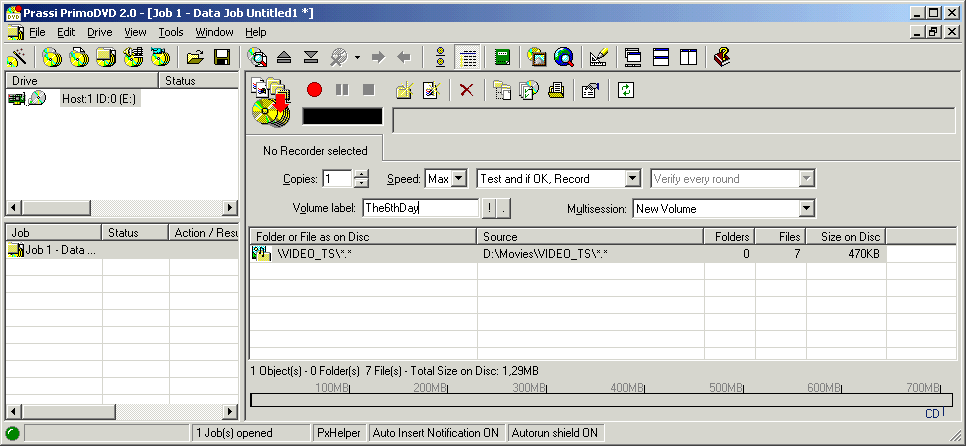 Now you are ready to start the burning process.
For suggestions or comments send an email to Derrow@yahoo.com
---
Copyright ©1997 Decision Developments.
All rights reserved. Unauthorized usage of shown material is prohibited.