This is short guide for correctly ripping a DVD, for further processing with IfoEdit.
Start DVD Decrypter, and wait until your DVD drive has been authenticated.
When DVD Decrypter apears, you will see it only selects the main movie files for ripping.

But we will need all files, so press 'Ctrl+a' or select the menu entry 'Edit->select all files':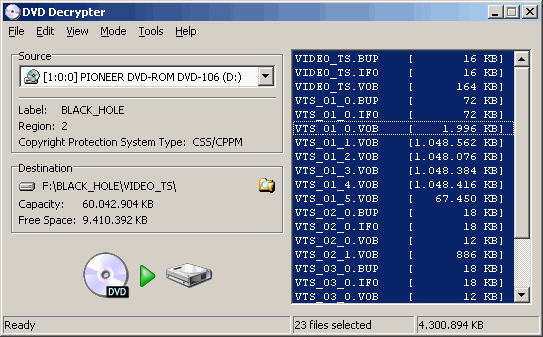 This is now really excellent about DVD Decrypter. It chooses the next Drive that has enough free space, and creates automatically a directory with the DVD name, and even the VIDEO_TS folder. I just love this! Big thanks to Lightning UK for that feature.
You can leave the default 'Settings' as they are:
Now press the 'Start' button, and the rip process will start.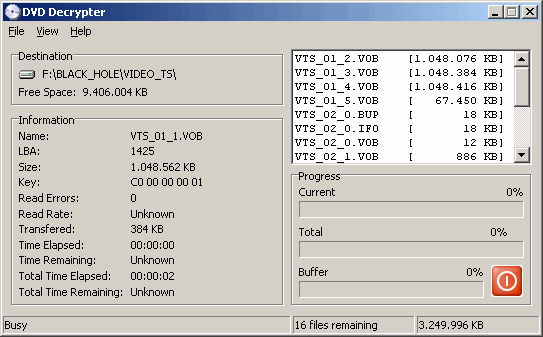 After that you have a perfect copy of the DVD for further processing with IfoEdit, and for later burning to DVD-RW.