---

Function: Create VIDEO_TS.IFO & VTS_01_0.IFO
Start IfoEdit, and open the IFO file of your main movie VOBs. In this case it's 'VTS_06_0.IFO' of the movie 'The 6th Day':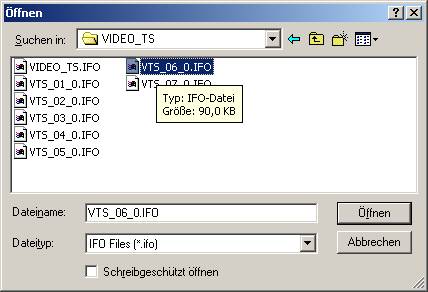 Below you have an overview, what audio/subpicture streams are contained within the movie.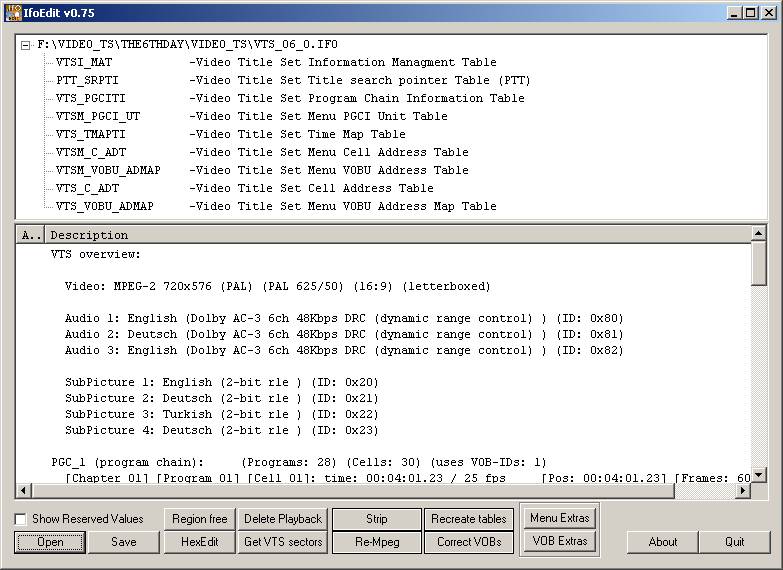 We only want to create a new VIDEO_TS.IFO & VTS_01_0.IFO. So press the button:




and uncheck all options, except for the last one.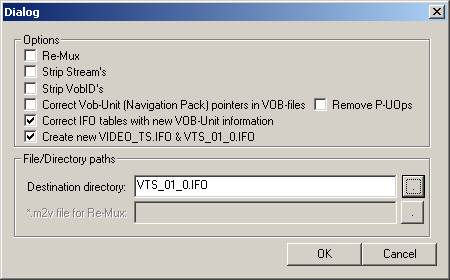 Now select a destination directory in the same dialog, and don't change the filename: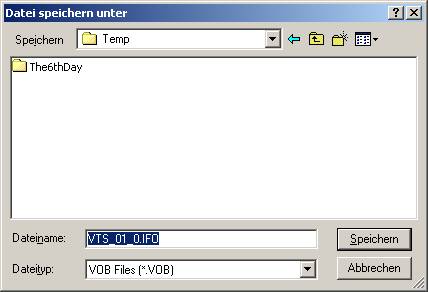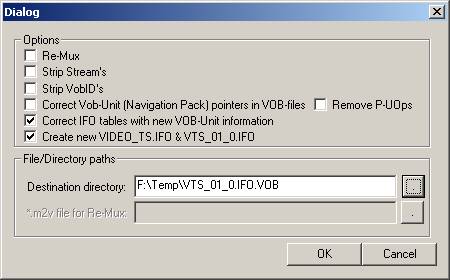 The progress-dialog show's you the current status. This will take now a while, until all VOB files have been scanned.
The new created IFO-files will be saved automatically to your selected destination folder, and they will be added to the IfoEdit treeview: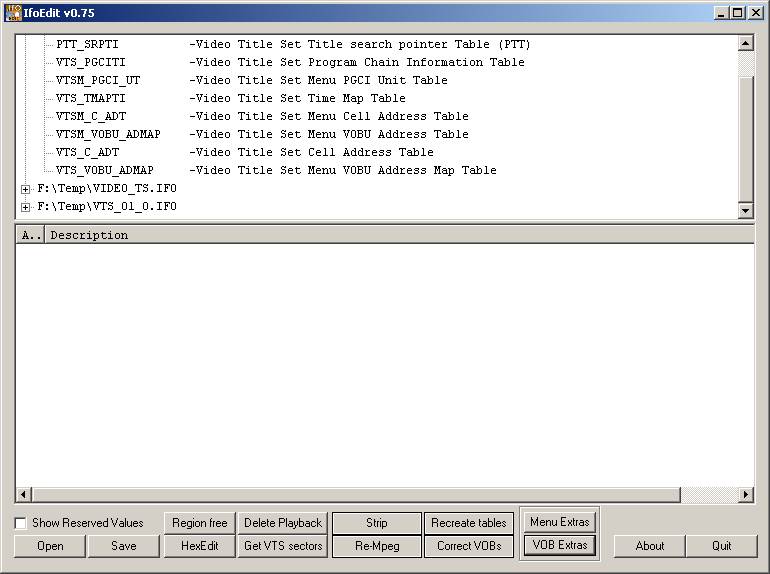 Close IfoEdit now.
Now rename your original VTS_06_1.VOB - VTS_06_n.VOB to VTS_01_1.VOB - VTS_01_n.VOB, and move it to the destination directory where you have stored your newly created IFO files.
Start IfoEdit again, and open the new created VIDEO_TS.IFO file and press 'Get VTS Sectors':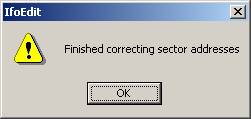 Save VIDEO_TS.IFO
Open VTS_01_0.IFO and press 'Get VTS Sectors':

Save VTS_01_0.IFO
THAT'S IT! Now you can burn your DVD-RW.
For suggestions or comments send an email to Derrow@yahoo.com
---
Copyright ©1997 Decision Developments.
All rights reserved. Unauthorized usage of shown material is prohibited.