Dvd95Copy is the easiest way to copy a working DVD movie.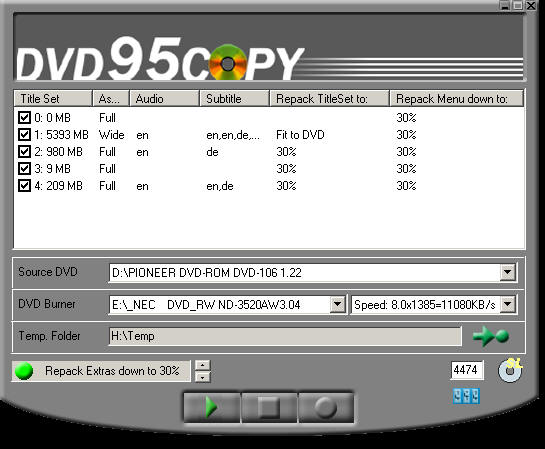 Press the options button

to get to the options dialog:
In this options dialog select the option 'Full disc' within the Copy-type group, like in the picture below:
Press the 'OK' button to use this new options.

First choose the 'Source DVD' to select the folder or DVD-Rom which holds the DVD files.
After choosing the source folder or DVD-Rom, Dvd95Copy will look like this: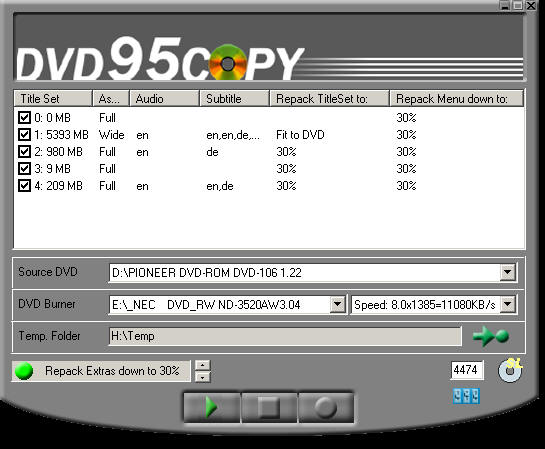 Now you can press the 'Start'
button to start the actual copying of your DVD.
Dvd95Copy has already preset all settings to its best values, so usualy you don't need to change any of these settings..
When DVD95Copy has finished repacking your DVD, you can start to burn the result to an empty DVD-recordable with the record button
.
Now you can enjoy your copied DVD with any DVD player that can read recordable DVDs.